ONSHORE & NEARSHORE STAFF AUGMENTATION
SOFTWARE OUTSOURCING SERVICES AT SPEED
Let us accelerate your next big project with top talent in product engineering, custom software development, QA & software testing, mobile app design, and IT strategy & consulting. We're all set. Are you?
OUR ENGINEERS ARE TRUSTED BY LEADING COMPANIES











WHAT WE OFFER
Work with world-class talent in software development
Top talent is hard to find. We can help. We do rigorous skill, culture, and reference assessment to find the right software & networking experts for your projects.
WEB DEVELOPMENT
Whether you're building robust backend solutions, creating captivating frontend interfaces to engage your customers, or looking for fullstack engineers to do both, we augment your existing in-house time with highly skilled web developers who are well-versed in a wide array of technologies and modern web stacks.
MOBILE APP DEVELOPMENT
We take pride in offering a team of well-versed mobile developers who specialize in crafting amazing iOS and Android apps using native, hybrid, and cross-platform technologies. Our developers are adept at delivering seamless user experiences to propel your business forward in the competitive mobile landscape.
DEVOPS & CLOUD ENGINEERING
Whether in cloud or classic environments, our DevOps & Cloud engineers remove the hassle in app administration, deployment, and maintenance. We connect you with the right talent, so you can build your products on solid, scalable architecture. Let our experts manage your cloud needs from start to finish.
PRODUCT DESIGN & DEVELOPMENT
Our product designers help you turn ideas into real-world digital experiences with speed and method. We offer full development teams or augment your existing product team with CX, UX, UI, and BA experts, who define, ideate, prototype, and test all design ideas with the end-user in mind. Leverage our product expertise and drive your business forward.
NETWORKING & INFRA ENGINEERING
With a wealth of experience in maintaining diverse systems, our experts are committed to resolving any issues that may arise, allowing you to focus on your core business objectives with peace of mind. From designing sturdy network infrastructures to providing reliable technical support, our engineers are equipped to exceed your expectations.
DATABASE DEVELOPMENT
Whether you require database design or migration services, our experts are proficient in a variety of technologies and are committed to ensuring the utmost security, efficiency, and reliability of your data. With a focus on integrity and performance optimization, we aim to be your trusted partner in building a solid foundation for your apps.
WORK WITH A TOP SOFTWARE OUTSOURCING COMPANY IN YOUR TIMEZONE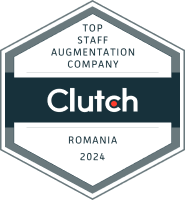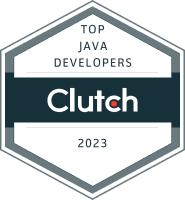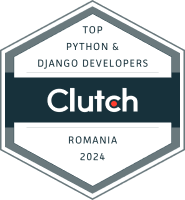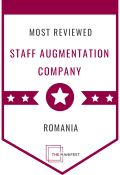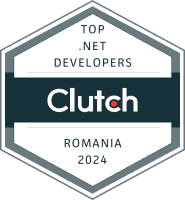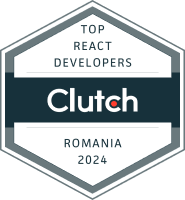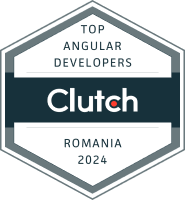 STAFF AUGMENTATION SERVICES
Need to extend your development team?
WHY CHOOSE US
The only software outsourcing company you'll ever need
Hire top-notch engineers in only days. 7x faster than hiring full-time employees. Infinitely more flexibility. Just tell us what you need and, before you know it, we'll match you with the candidates you'll work best with.

END-TO-END ASSISTANCE
We assemble teams of seasoned experts for your most urgent product needs. In the process, we pay close attention to the stage of your product and recommend you the best skills, technologies, and flows to help you ship your new feature as planned.

STAFF AUGMENTATION
We help you stick to your roadmap with a talent matrix based on seniority and flow. By forming a small feature team, we can provide you with a focused effort to build features in parallel to your existing team's work.

FULL CONTROL
You have full control on how you want to manage the team. We only make sure it's the right one. As the project unfolds, we take in your feedback and align with your needs. If you need to scale up or down, we offer flexible engagements from hourly to full time.

SOLID SKILL VETTING
We certify the skills of our talent through end-to-end assessment. Even though 60% of our candidates come highly recommended, we double-check people's education, validate their experience and evaluate their skillset.

CULTURE MATCH
We know high-performance teams need trust and communication to move fast. That's why we dive into your company culture and do 1:1 interviews to confirm compatibility.

HIRE FAST & EASY
We ramp up your team and stay close to you all the way. To help you start fast and focus on your project, we relieve the weight of contracts, billing, and payment through a smooth framework.

PERSONALITY MATCH
We take extra steps in helping you build the right dynamic. we make sure the candidates we recommend can easily integrate, collaborate and deliver as soon as they join your team.

HIGH STANDARDS
As an ISO 14001, ISO 9001 & ISO 27001 certified company, we rely on an innovative quality management framework and maintain a high-security and legal compliance standard.
HOW WE WORK
We support all engagement models to help you build top performance based on your needs
STAFF AUGMENTATION
We support your in-house development and testing team with the right skills, at the right time.
Works best when:
You need to boost agility and time to market
You want to increase your team capacity & flexibility
You have to lower your operational costs
ON-DEMAND TALENT
Our Agile talent model allows you to access technical add-ons that you can cut or extend whenever you need.

Works best when:
Your business growth is non-linear
You need to move quickly to catch an opportunity
Your local talent pool isn't cutting it
DEDICATED TEAMS
We quickly assemble a full team of seasoned experts & we manage your project as if it were our own.

Works best when:

You don't have any in-house expertise
You need help shipping specific product features/components
You need advice on the best skills, technologies, and flows
INTEGRATED SERVICES
We rely on an active network of 70+ integrators to provide you with very large teams, and niche skills.

Works best when:

You need to ramp up large teams fast
Your product needs the rarest skills
You deal with heavy business compliance requirements
CUSTOMER'S VOICE
Re-inventing the mortgage experience
Together with BCR Erste, we built an exciting digital mortgage platform that delighted customers with a smooth and efficient experience: 60% fewer visits to the bank, 50% shorter time to Yes&Cash.
While the average usability score (SUS) is 68, the BCR Erste mortgage experience received an 81.9, ranking as Excellent.

Here is what BCR Erste customers and employees had to say following their experience with the "Casa Mea" digital mortgage platform.
I appreciate most at QUALITANCE their true commitment to our projects success, their honest and straightforward way of setting realistic goals and sticking to them, their precise organization and project management. Their technical expertise is of superior quality, they have a proactive approach, being prepared for future trends in the marketplace and being able to anticipate and predict future demands.
Together with QUALITANCE, we have accelerated the development of our digital platform, paying close attention to the specific needs and challenges of our customers. We have intensively tested the entire platform experience with a small group of companies, and the positive feedback we have received so far is motivating us to continue the development effort and to make it possible for all our SME customers to use this efficient lending tool.
I have been impressed by QUALITANCE's thoroughness and drive for perfection in iteratively crafting a digital flow that was not only beautiful, but simple, efficient, and fast. Constantly going the extra mile to bridge the gaps between banks and the fast-moving digital world seems to be the default modus operandi of the QUALITANCE team.
Utilio is a state-of-the-art customer platform that contributes to our efforts to digitize, simplify, and diversify our natural gas offer and related services. We created a solid foundation that ensures a high degree of transparency and meets the needs of SMEs in terms of service experience and rapid contract signing for gas supply services.
GET IN TOUCH WITH US
Let's build your next-gen product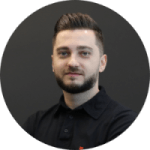 The best way to start is to have a hands-on conversation.
Email or book a call with our Business Developer Dragos Pirvu to dive deep into your project scope.
CERTIFICATIONS & PARTNERSHIPS