WORK WITH WORLD-CLASS SOFTWARE DEVELOPERS
Expert Java Software Development Services
Whatever challenge you might face, you don't have to solve it alone. With our unmatched innovation talent, your business can harness the power of Java technology for seamless and scalable software solutions.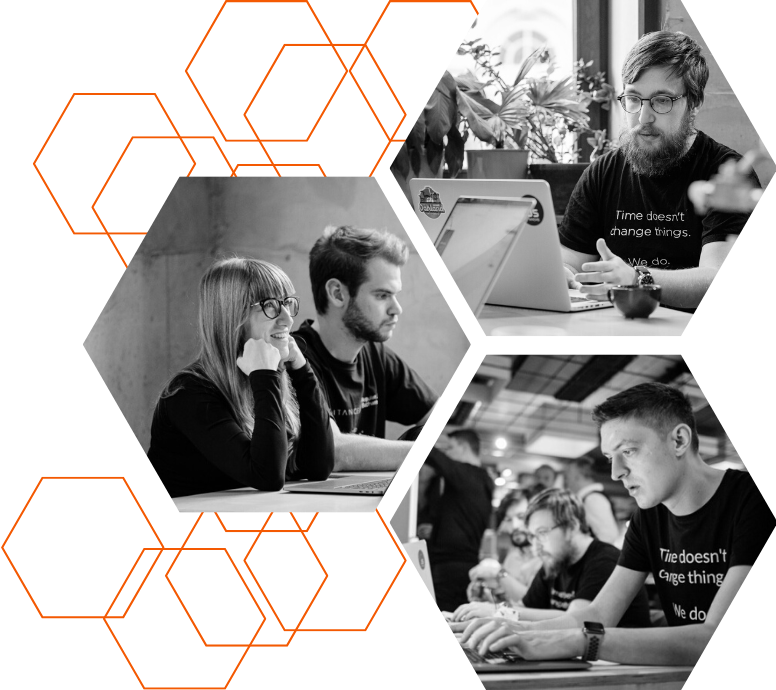 WHAT WE DO
Leverage the power of Java in super-scalable apps
CUSTOM JAVA SOFTWARE
We build specialized software solutions that harness Java's performance and reliability, delight your end-users and help you grow your business.
JAVA MOBILE APP DEVELOPMENT
We deliver robust native Android apps that focus on high cost-effectiveness, utilize resources efficiently, and embed features that maximize app performance.
JAVA WEB DEVELOPMENT
We build secure, resilient, web applications, single-page and advanced websites, features for app and web services that can support high-level products and provide multi-threading.
JAVA CLOUD DEVELOPMENT
We create cloud-native and serverless apps that offer optimal performance, make efficient use of cloud services, and minimize your infrastructure cost.
JAVA TEAM EXTENSION
Our Java developers are versed in countless industries and use cases. You can work with a full development team or grow your in-house team with the experts you need.









WHY WORK WITH US
The Java Software Development Center of Excellence
With our Java expertise on your side, you can achieve excellence, delight your end-users, and create revenue streams. The fast road from testing ideas to delivering go-to-market scalable digital products and experiences comes without the high costs of a locally-sourced team.

TECH EXPERTISE
Our fully-vetted developers, coders, UI/UX designers, business analysts and architects come highly skilled in building web and mobile platforms & apps powered by hundreds of technologies.

AGILE TEAMS
We assemble teams of seasoned experts for your most urgent product needs. We recommend you the best skills, technologies, and flows to help you ship your new product or feature as planned.

CULTURALLY FIT
We can build a shared way of working and a smooth collaboration in no time. We rely on 16 years of experience with various organizational cultures, time zones, and workflows.

HIGH STANDARDS
As an ISO 14001, ISO 9001 & ISO 27001 certified company, we rely on an innovative quality management framework and maintain a high-security and legal compliance standard.
16+ Years of experience
220+ Tech experts
200+ Delivered projects
50+ Happy clients
86+ Net Promoter Score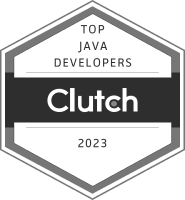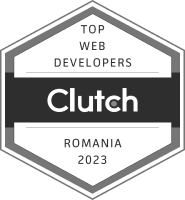 HOW WE WORK
We build market-ready MVPs in 3 months
1. PRODUCT DISCOVERY
We mobilize the team and analyze the client's existing documentation, including the product assumptions. We run exploratory interviews with client stakeholders to understand business goals and objectives. We validate the technical capabilities, risks, constraints, and opportunities of the new product.
2. UI/UX DESIGN
We create the master outline of the user experience, with validated flows, clickable prototypes and the backlog draft, including the key directions.
3. ARCHITECTURE DESIGN
We design the high-level architecture and integration model. We create the Proof-of-Concept for the initial deployment, with CI/CD processes in place. We define the non-functional requirements. We deliver the architecture plan, the MVP development roadmap, the tech stack and the backlog for Sprint 1.
4. SOFTWARE DEVELOPMENT
We develop the functionalities previously defined with the client stakeholders as mandatory for the market-ready MVP. Our team typically works in 2-week sprints, running demos of the progress to relevant client stakeholders before the end of each sprint. We do manual testing and write up documentation.
5. USER ACCEPTANCE TESTING
We prepare test cases and deploy the solution in a pre-production environment to test and validate the experience under live conditions. Testing, however, is an ongoing process as it happens at every stage of development. At this point, we do heavy testing and bug fixing as we are targeting no critical/major defects.
6. PRODUCT LAUNCH
At this point, we deliver the market-ready MVP, organise the post-release maintenance support and plan the 1.0 version of the product.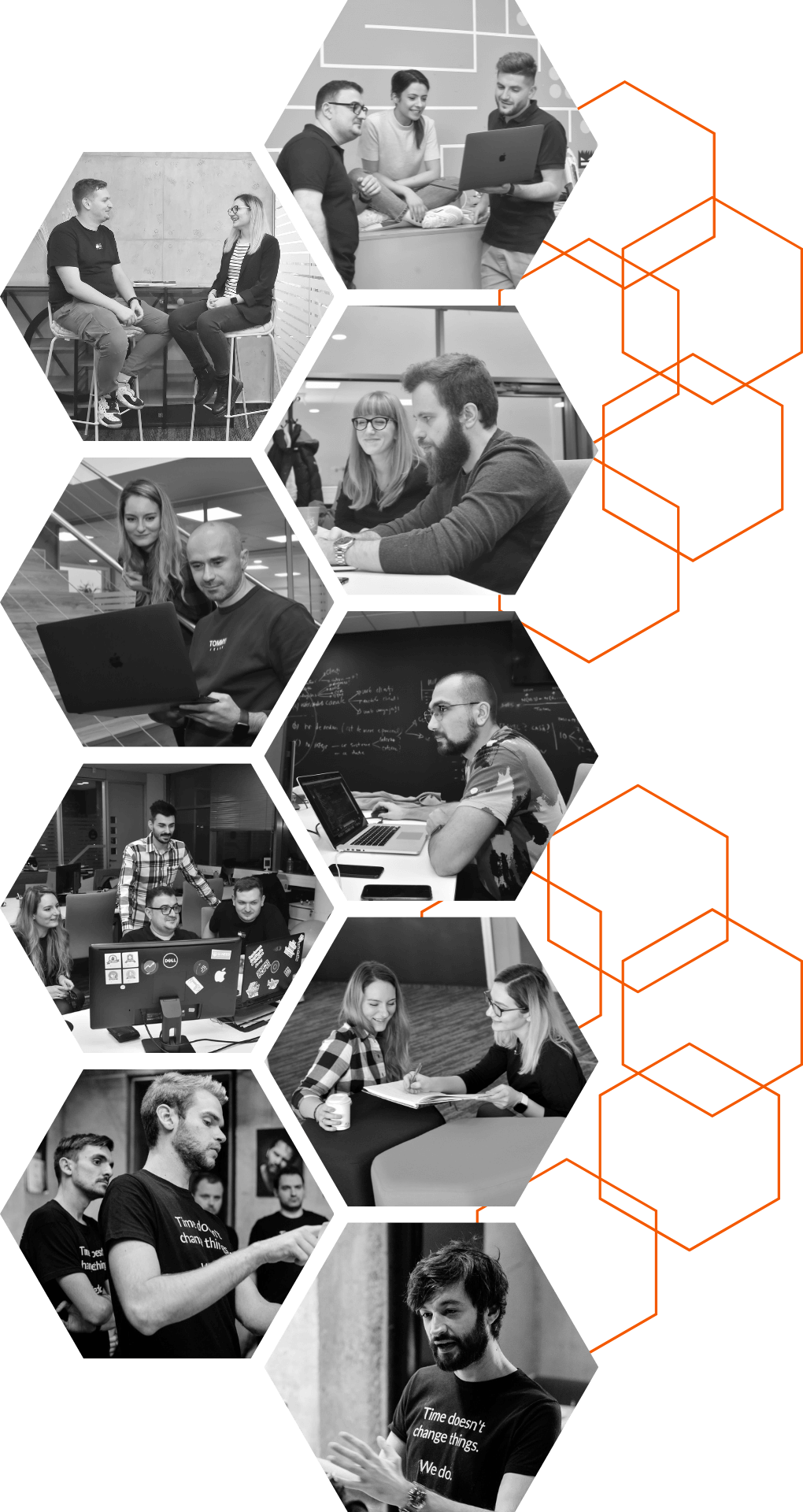 CUSTOM SOFTWARE DEVELOPMENT SERVICES
Want to build Java apps that users love?
OUR WORK
We build world-class apps using Java technology
STAFF AUGMENTATION SERVICES
Need to extend your Java development team?
CUSTOMER'S VOICE
Leading companies are happy to work with us
The partnership between FINSTRO and QUALITANCE is a successful one. Substantial progress has been made during this first year of engagement. The effort and commitment made by the QUALITANCE team has been with a high level of professionalism and expertise.
I was impressed by the consistent quality of work delivered by QUALITANCE, as well as by their flexibility, solid technical understanding, and very useful feedback to our design requirements.
Digitizing the interaction with our customers comes as a natural and much needed step. Through this state-of-the-art digital platform, which we have built together with our technology partner QUALITANCE, we are reinforcing our commitment to our customers and their families, offering them a simplified experience of saving, protecting and investing.
Aside from the progress Banca Transilvania has made in digital transformation, developing this new solution has been a learning experience for us – as a bank and a team. I recommend QUALITANCE as a highly competitive robust foundation for building a solid long-term digital transformation strategy, for the outstanding UX and experience design talent, and proven delivery capabilities we have seen in their team.
GET IN TOUCH WITH US
Let's build your next-gen Java software product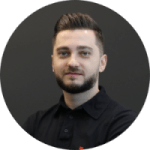 The best way to start is to have a hands-on conversation.
Email or book a call with our Business Developer Dragos Pirvu to dive deep into your project scope.
CERTIFICATIONS & PARTNERSHIPS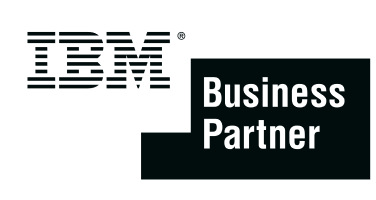 Can I get a quote?
Sure, just get in touch, let's discuss your needs, and we can provide you with a development proposal for your project in just a few days.
How soon can you start?
We are heavily focused on Java and our teams are usually ready to start within 2-3 weeks.
Do we sign an NDA before disclosing project details?
We sign NDAs with all of our customers to protect their IP and to also protect the confidentiality of our employees.
We can send you an NDA before discussions even begin, so you're 100% covered.
How experienced are your developers?
We've been working with Java since we started in 2007. We employ a mix of Senior with 10+ years of experience to Juniors, as our summer interns grow fast and steady.
What languages do you speak?
Everybody at QUALITANCE speaks English naturally.
We code in English, we document everything in English, we report in English.
We also have engineers who speak French, German, Spanish, and Italian among others.
Have your developers worked in international teams?
Yes, they did and they keep doing so. We work across various timezones and continents.
How do you keep track of your work?
For transparency and efficiency, we use JIRA for monitoring and Confluence for documentation.
Can I meet the project team?
After signing the contract, we don't have clients - we have partners. We conduct daily Scrum meetings and you are invited. You are the Product Owner and we want you to see your project grow, albeit your level of involvement is up to you.