WORK WITH WORLD-CLASS SOFTWARE DEVELOPERS
CUSTOM SOFTWARE DEVELOPMENT SERVICES
With a deep tech expertise, top engineering talent, and industry-specific experience, we create scalable, secure digital products that users love. To help you focus on your core business, we identify the most suitable technologies and integrate pre-built solutions to accelerate implementation. We're all set. Are you?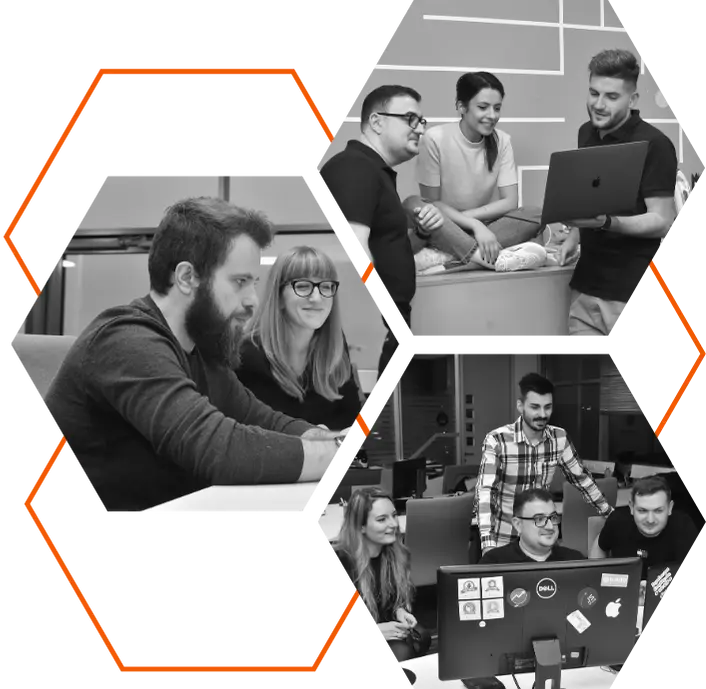 WHAT WE DO
Leverage the power of a top product development company
WEB DEVELOPMENT
We have a proven track record in crafting secure, high-performance web apps, single-page and advanced websites, designing intuitive user interfaces, and implementing advanced functionalities that elevate online experiences.
MOBILE APP DEVELOPMENT
Using either native, hybrid, and cross-platform technologies, we deliver robust iOS & Android apps that focus on cost-effectiveness, utilize resources efficiently, and embed features that maximize app performance.
PRODUCT DESIGN & DEVELOPMENT
We help you turn product ideas into real-world digital experiences with speed and method. We start with discovering user needs, prototype validated truths, and embed user feedback into scalable MVPs.
AI/ML DEVELOPMENT
We specialize in AI/ML software development, creating intelligent solutions that harness the power of algorithms to drive data-driven insights and automation, empowering businesses to make smarter, more informed decisions.
ERP/CRM/HRM INTEGRATION
We seamlessly unify diverse systems, optimize business processes, and design custom solutions that enable organizations to enhance efficiency, streamline operations, and unlock the full potential of their data-driven ecosystems.
REFACTORING & REENGINEERING
Through exceptional skills, we breathe new life into legacy systems, optimizing codebases and enhancing performance, while using modern methodologies to transform software into highly maintainable and scalable solutions.















WHY WORK WITH US
The Software Development Center of Excellence
With our software expertise on your side, you can achieve excellence, delight your end-users, and create revenue streams. The fast road from testing ideas to delivering go-to-market scalable digital products and experiences comes without the high costs of a locally-sourced team.

TECHNICAL EXPERTISE
Our fully-vetted developers, testers, UI/UX designers, business analysts and architects come highly skilled in building web and mobile platforms & apps, having delivered hundreds of complex projects so far.

END-USER FOCUS
Building long-lasting software starts and ends with people. What matters most is that the experience we create removes complexity and gets the job done through simplicity.

CULTURE & TIMEZONE MATCH
We provide a shared way of working and a smooth collaboration, as we know how important clear communication is. We rely on over 16 years of experience with various cultures, time zones, and workflows.

FLEXIBLE PARTNERSHIP
We adapt to changing project requirements and ensure a smooth progress throughout the development process. With a problem-solving attitude, we constantly take in feedback and ensure our clients are happy.
16+ Years of experience
220+ Tech experts
200+ Delivered projects
50+ Happy clients
86+ Net Promoter Score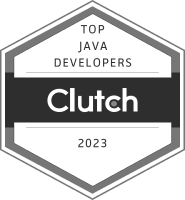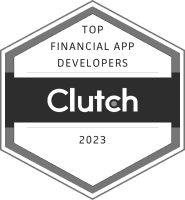 HOW WE WORK
We build scalable MVPs in 3 months
1. PRODUCT DISCOVERY
We mobilize the team and analyze the client's existing documentation, including the product assumptions. We run exploratory interviews with client stakeholders to understand business goals and objectives. We validate the technical capabilities, risks, constraints, and opportunities of the new product.
2. UI/UX DESIGN
We create the master outline of the user experience with validated flows, clickable prototypes and the backlog draft, including the key directions.
3. ARCHITECTURE DESIGN
We design the high-level architecture and integration model. We create the Proof-of-Concept for the initial deployment, with CI/CD processes in place. We define the non-functional requirements. We deliver the architecture plan, the MVP development roadmap, the tech stack and the backlog for Sprint 1.
4. SOFTWARE DEVELOPMENT
We develop the functionalities previously defined with the client stakeholders as mandatory for the market-ready MVP. Our team typically works in 2-week sprints, running demos of the progress to relevant client stakeholders before the end of each sprint. We do manual testing and write up documentation.
5. USER ACCEPTANCE TESTING
We prepare test cases and deploy the solution in a pre-production environment to test and validate the experience under live conditions. Testing, however, is an ongoing process as it happens at every stage of development. At this point, we do heavy testing and bug fixing as we are targeting no critical/major defects.
6. PRODUCT LAUNCH
At this point, we deliver the market-ready MVP, organise the post-release maintenance support and plan the 1.0 version of the product.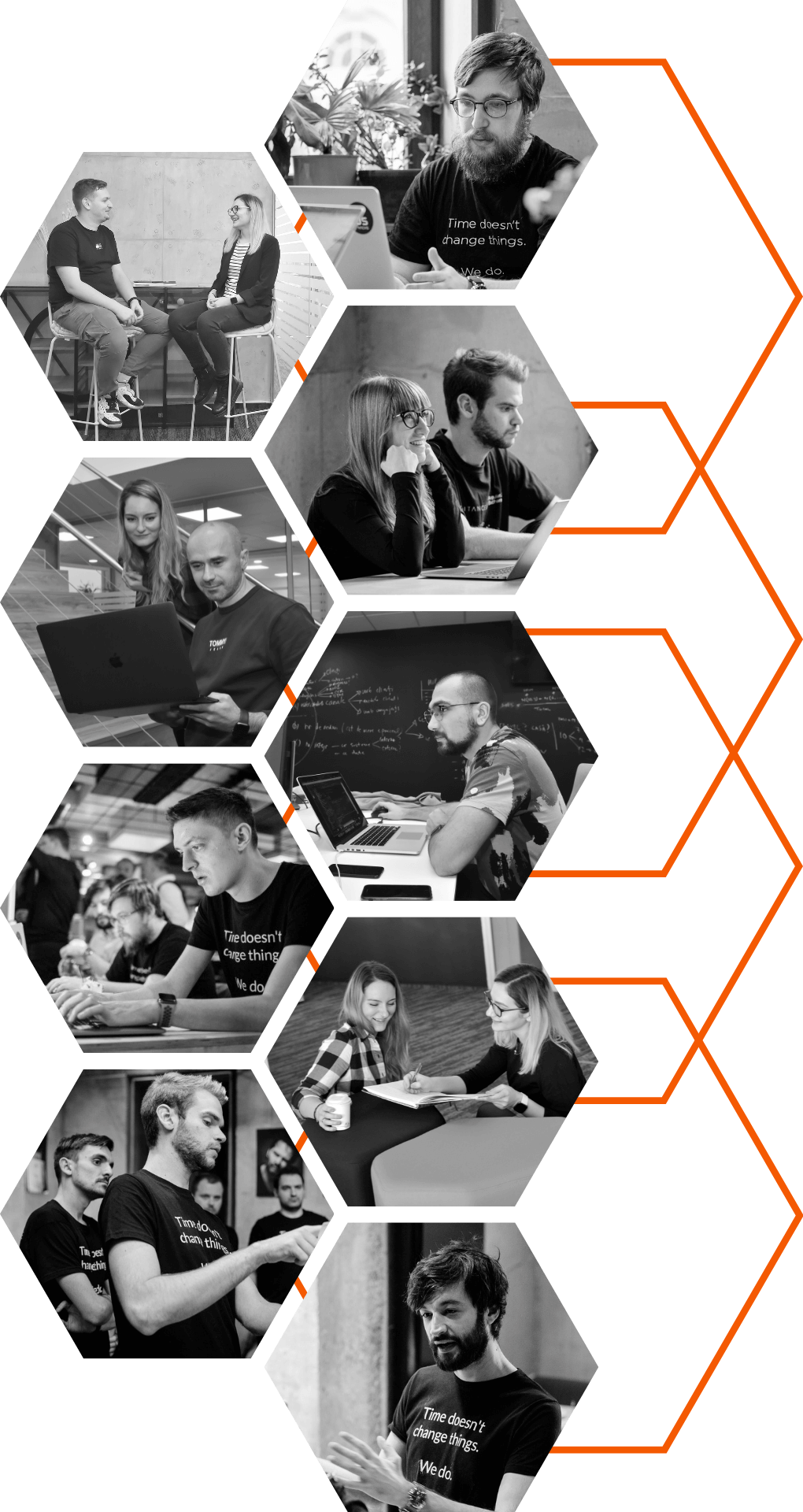 END-TO-END ASSISTANCE
We guide you through the entire software development lifecycle
AGILE PROJECT MANAGEMENT
Incorporating Agile & Scrum practices, our experienced project managers ensure the delivery of successful projects.
Core activities:
Project planning & execution to define objectives & scope
Project progress & tracking to ensure project goes as planned
Customer communication so that you're always up-to-date with your project
QUALITY ASSURANCE & TESTING
Our testing team proactively catch defects in the early development stages, preventing expensive errors down the road.

Core activities:
Identifying bugs & defects to ensure project meets quality standards
Ensuring security to remove any potential vulnerabilities
Assessing system stability, reliability, and efficiency
DEVOPS & INFRASTRUCTURE
Adding core DevOps activities into the team enhances project collaboration and increases the overall quality of the software.

Core activities:

CI/CD for automated testing on every code change, catching issues early on
Provisioning infrastructure to manage user & system access
Performance monitoring to guarantee availability and health
DEPLOYMENT & MAINTENANCE
We plan the full launch of your product, coordinate with all stakeholders, and ensure a smooth rollout.

Core activities:

Deployment planning by defining the release strategy
Production release by executing the deployment plan and ensure a successful launch
Post-launch monitoring to address any production issues
STAFF AUGMENTATION SERVICES
Need to extend your in-house development team?
OUR WORK
We create world-class software from scratch
CUSTOM SOFTWARE DEVELOPMENT SERVICES
Like what you see and want to build apps that users love?
CUSTOMER'S VOICE
Leading companies are happy to work with us
QUALITANCE had a very technically skilled team in many aspects of full stack designs. They were also flexible and easy to communicate with. The team wasn't afraid to make suggestions that would go above and beyond the client's expectations. I would recommend QUALITANCE to those looking for a full service agency to help with larger engagements.
Customer focused and results oriented - this is really what I appreciate about QUALITANCE. In the end, technology itself has no value as long as you don't increase the customer experience.
Digitizing the interaction with our customers comes as a natural and much needed step. Through this state-of-the-art digital platform, which we have built together with our technology partner QUALITANCE, we are reinforcing our commitment to our customers and their families, offering them a simplified experience of saving, protecting and investing.
QUALITANCE represents everything we wanted from a developer partner: best of class development skills, a collaborative product development process, strategic thinking and most importantly huge value for our investment. We give them our highest recommendation to any company looking to execute their software strategy.
GET IN TOUCH WITH US
Let's build your next-gen software product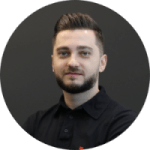 The best way to start is to have a hands-on conversation.
Email or book a call with our Business Developer Dragos Pirvu to dive deep into your project scope.
CERTIFICATIONS & PARTNERSHIPS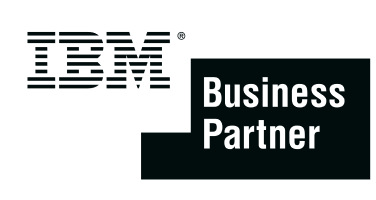 Can I get a quote?
Sure, just get in touch, let's discuss your needs, and we can provide you with a development proposal for your project in just a few days.
How soon can you start?
It always depending on current projects. With that out of the way, we can usually start within a 2-3 weeks, as we have a huge talent pool and an active network of 70+ integrators to provide you with very large teams and niche skills.
Do we sign an NDA before disclosing project details?
We sign NDAs with all of our customers to protect their IP and to also protect the confidentiality of our employees.
We can send you an NDA before discussions even begin, so you're 100% covered.
How experienced are your developers?
We employ a mix of Senior with 10+ years of experience to Juniors, as our summer interns grow fast and steady.
In all projects, we quickly assemble a full team of seasoned experts & we manage your project as if it were our own, meaning that the tasks are always allocated to the most suitable member of the teams.
What languages do you speak?
Everybody at QUALITANCE speaks English naturally.
We code in English, we document everything in English, we report in English.
We also have engineers who speak French, German, Spanish, and Italian among others.
Have your developers worked in international teams?
Yes, they did and they keep doing so. We work across various timezones and continents.
How do you keep track of your work?
For transparency and efficiency, we use JIRA for monitoring and Confluence for documentation.
Can I meet the project team?
After signing the contract, we don't have clients - we have partners. We conduct daily Scrum meetings and you are invited. You are the Product Owner and we want you to see your project grow, albeit your level of involvement is up to you.