NEARSHORE SOFTWARE DEVELOPMENT SERVICES
WORK WITH WORLD-CLASS DEVELOPERS FROM ROMANIA
Let us accelerate your project with the best software developers Romania has to offer. At QUALITANCE, you'll find top talent in custom software development, mobile app design, networking & infrastructure, and DevOps engineering. We're all set. Are you?
OUR ENGINEERS ARE TRUSTED BY LEADING COMPANIES











WHAT WE OFFER
Romania-based, world-class talent in software development
Building digital products and services that users love is hard to do, but we've been doing this for 16+ years. Top talent is hard to find, but we can help.
WEB DEVELOPMENT
Our engineers are skilled in building robust backend solutions and creating captivating frontend interfaces to engage your customers. They power up your product development with expert skills, well-versed in a wide array of technologies and modern web stacks.
MOBILE APP DEVELOPMENT
We provide you with high-performance mobile development teams specialized in crafting cutting-edge iOS and Android apps using native, hybrid, and cross-platform technologies. Our developers deliver seamless user experiences that stand out in the mobile market.
DEVOPS & CLOUD DEVELOPMENT
In cloud or classic environments, our DevOps engineers & Cloud developers remove the hassle in app administration, deployment, and maintenance. Let our experts manage your cloud needs from start to finish so you can build your products on solid, scalable architecture.
PRODUCT DESIGN & DEVELOPMENT
Our designers turn your product ideas into real-world digital experiences with speed & method. We offer full development teams or augment your existing product team with CX, UX, UI, and BA experts, who define, ideate, prototype, and test all design ideas with the end-user in mind.
NETWORKING & INFRA DEVELOPMENT
With a wealth of experience in maintaining diverse systems, our experts can take great care of your ecosystem. From designing sturdy network infrastructures to providing reliable technical support, our engineers are equipped to exceed your expectations.
DATABASE DEVELOPMENT
Whether you require design or migration services, our experts are proficient in a variety of databases, ensuring the utmost security and reliability of your data. We focus on data integrity and performance, so you can build a solid foundation for your apps and services.
WORK WITH A TOP SOFTWARE DEVELOPMENT COMPANY IN ROMANIA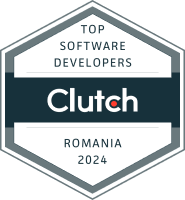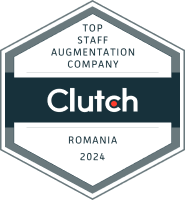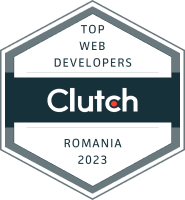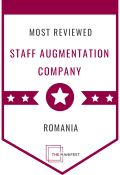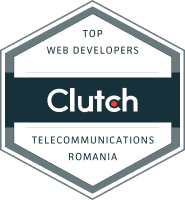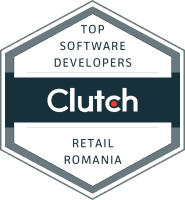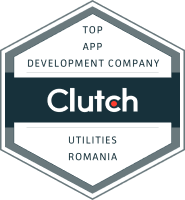 WHY WORK WITH ROMANIAN DEVELOPERS
Access highly-skilled talent pool
Eastern European developers offer uncompromising quality at lower rates than programmers in Western Europe or North America. Romanian programmers in particular are recognized for their problem-solving skills, penchant for science, and creativity, which are essential to the success of any organization.
STAFF AUGMENTATION SERVICES
Need to extend your development team?
WHY WORK WITH US
The Software Development Center of Excellence
With our software expertise on your side, you can achieve excellence, delight your end-users, and create revenue streams. The fast road from testing ideas to delivering go-to-market scalable digital products and experiences comes without the high costs of a locally-sourced team.

FULLY VETTED TECH TALENT
We certify the skills of our devs through end-to-end assessment. Although 60% of our candidates come highly recommended, we double-check their education, validate their experience and fully evaluate their skillset.

ZERO OVERHEAD RISKS
We remove the overhead and staffing risks caused by hiring full-time employees. We cover the costs of recruitment, vacations, sick days, public holidays, and you pay only for the services you need.

FAST TEAM RAMP-UP
We ramp up your team in no time and stay close to you all the way. We rely on a large pool of resources, including 70+ active talent integrators, so we can assemble large teams and scarce skills as fast as you need them.

FLEXIBLE PARTNERSHIP
We adapt to changing project requirements and ensure a smooth progress along the way. We can scale up or down as your project unfolds, offering flexible engagements tailored to your specific needs.
16+ Years of experience
220+ Tech experts
200+ Delivered projects
50+ Happy clients
86+ Net Promoter Score
OUR WORK
We build world-class software products
CUSTOM SOFTWARE DEVELOPMENT SERVICES
Like what you see and want to build apps that users love?
CUSTOMER'S VOICE
Leading companies are happy to work with us
I appreciate most at QUALITANCE their true commitment to our projects success, their honest and straightforward way of setting realistic goals and sticking to them, their precise organization and project management. Their technical expertise is of superior quality, they have a proactive approach, being prepared for future trends in the marketplace and being able to anticipate and predict future demands.
Together with QUALITANCE, we have accelerated the development of our digital platform, paying close attention to the specific needs and challenges of our customers. We have intensively tested the entire platform experience with a small group of companies, and the positive feedback we have received so far is motivating us to continue the development effort and to make it possible for all our SME customers to use this efficient lending tool.
The engineers that we brought on from QUALITANCE were able start contributing very quickly. They are easy to communicate with, easy to work with, they work efficiently on sprint tasks, and most importantly they have taken the lead in improving our core system beyond what we've asked them to work on.
QUALITANCE represents everything we wanted from a developer partner: best of class development skills, a collaborative product development process, strategic thinking and most importantly huge value for our investment. We give them our highest recommendation to any company looking to execute their software strategy.
GET IN TOUCH WITH US
Let's build your next-gen product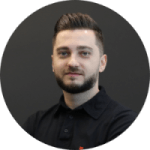 The best way to start is to have a hands-on conversation.
Email or book a call with our Business Developer Dragos Pirvu to dive deep into your project scope.
CERTIFICATIONS & PARTNERSHIPS